You didn't think I would let the royal wedding go by without some kind of post, did you?
A not-so-secret secret about me is that I LOVE weddings! I love them way more than a person who has no current plans to get married should. You want to talk about tulle vs. chiffon - I'm your girl.
So, with that semi-embarrassing confession out of that way, I can freely admit to you that I totally have I file on my desktop FULL of wedding ideas! Thanks to Danielle from
Breakfast at Toast
, I'm taking the excuse to release some of my mania into the world.
In honor of Kate Middleton's (and my) favorite color, blue, here are some of my favorite ideas for girls who are not on a royal budget!
The Ring
Who says you have to have a diamond? I love this aquamarine ring from
onegarnetgirl
($570)!
The Invites
Printable Press
has wonderful options and they will customize to your needs! You buy the customized file from them and then print the invites yourself! PP estimates that if you needed 100 invites and response cards and you printed them yourself, it would cost $130 for the files and paper products. If you don't have confidence in your printing abilities, there are plenty of printing services online that can take care of that for you (though it will cost more)!
The Dress
The dress that you wear for one day should not cost more than the ring you wear for the rest of your life. Go custom. There are plenty of seamstresses on Etsy or where you live that can make a dress
exactly
how you want it. I've been finding dresses that range from $150 into the thousands in all kinds of styles. This Eva dress from
lovejune
is $395 and made to your measurements!
The Shoes
MFPDH Blue Wedding Shoes
by
missfancypantsdh
featuring
high heels
When I was researching for this post I found so many blue shoes I couldn't decide! There is absolutely a pair out there in your style and budget. If you want to splurge a little here, though - do! Shoes are one of the few things you can use again after the wedding. Just remember to save some money for some cute flats. As much as you think you'll keep those killer heels on "all day- no matter what", you and I both know that might not happen. Be prepared!
The Flowers
Use what's in season. I love anemones, they come in tons of colors and happen to be in season right now. On a wholesale flower website you can get 300 stems of white blossoms with dark blue centers for just under $400. That is more than enough to make yourself a sweet bouquet and simple centerpieces. Check out
Martha Stewart's website
for more inspiration. P.S. - For crazy cheap flowers, consider Baby's Breath. It looks amazing by itself in huge bunches- trust me!
The Cake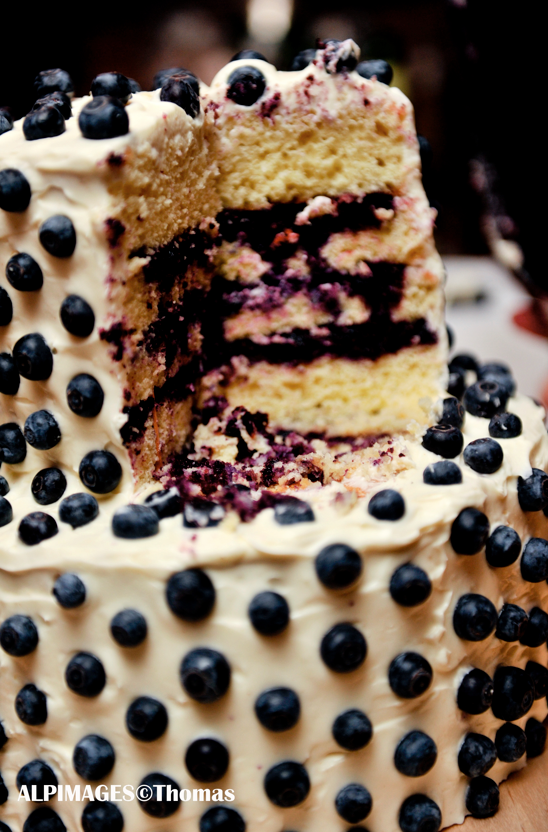 I've featured this Blueberry and Ginger cake by Emma of
Poires au Chocolat
here
before
, and I'm still in love with it! Emma made this cake for her mother's birthday party of around 100 people, and it looks great! I think a reasonable estimate of cost for this cake is around $100 since most of the ingredients are pretty common. Have your friends help you with this starting a couple days before the wedding. Best of all - part of it's charm is that it's meant to look a little homemade. There is no need to obsess over being perfect!
Well, there you are- half a wedding for around $1,500! Let me emphasize- if you can't handle it- don't do it. Yes, it is going to take some DIY effort in order to save some cash. But if you ever find yourself not sleeping or crying over card stock, then by all means hire someone else to help you! However, if you can summon the patience and keep it simple, you can have a beautiful wedding on a budget!
*If you've stumbled upon my blog because of the Breakfast at Toast blog crawl, or another site - please follow and leave a comment! I love hearing from readers and I'm always looking for great new blogs!